6 tags
"As our numbers increase, so space for other animals and plants decreases. Our..."
– DAVID ATTENBOROUGH, The Life of Mammals
4 tags
Dear followers,
I'm really sorry that I don't have time to blog at the moment! I will hopefully get some time to start up again when summer comes around - the blog is not dead and will be back in action as soon as possible, I promise! In the meantime I want to thank you all for following and for continuing to follow despite my lack of recent posts. I'm about to hit an absolutely unbelievable...
3 tags
"Spend a little time in the company of animals, even the ones stretched out on..."
– John Mitchinson & John Lloyd, The QI Book of Animal Ignorance
7 tags
7 tags
5 tags
"It is easy to understand why so many of us are so fond of birds. They are..."
– David Attenborough, The Life of Birds
8 tags
4 tags
Wallace100 →
Thought I'd share this fascinating blog that follows Natural History Museum curator George Beccaloni and comedian Bill Bailey as they investigate the life and work of Alfred Russel Wallace in preparation for the 100th anniversary of his death in 2013. A great chance to learn more about the man that is often forgotten in the shadow of colleague Charles Darwin despite also making huge...
7 tags
8 tags
3 tags
"Set against the consuming blackness of space, the earth is a beguiling..."
– Nick Lane, Life Ascending: The Ten Great Inventions of Evolution
6 tags
Anonymous asked: Hi, I've always loved animals since I was very young (especially primates) and I was just wondering if you could give me any advice on how I could approach university in order to become a conservationist/primatologist.
6 tags
4 tags
"The word 'natural' is meaningless. Animal strategies for feeding,..."
– John Mitchinson & John Lloyd, The QI Book of Animal Ignorance
6 tags
4 tags
Anonymous asked: Hi there, I only just discovered your blog, but it's absolutely brilliant! I've been completely infatuated with animals since I was really young. I was just wondering (I'm from the UK and not yet applying to Unis) is there any way you can take elements of different subjects, such as arts, while taking a Zoology degree? I'm torn, completely, because I'm scared I won't...
5 tags
6 tags
5 tags
"Think about it: the zoological park in which living animals are subjected to..."
– Jeremy Leon Hance - Zoos: why a revolution is necessary to justify them, Life is Good: Conservation in an Age of Mass Extinction
5 tags
6 tags
Watch
A carnivorous swimming cricket, thought to be a species unknown to science, has been discovered by Dr George McGavin two miles into a previously unexplored cave in a mountainside in Venezuela, South America. Incredible!
5 tags
"…we cannot win this battle to save species and environments without..."
– Stephen Jay Gould - Unenchanted Evening, Eight Little Piggies
7 tags
5 tags
6 tags
5 tags
"Each species is a product of up to hundreds of thousands to millions of years of..."
– Professor E. O. Wilson
3 tags
6 tags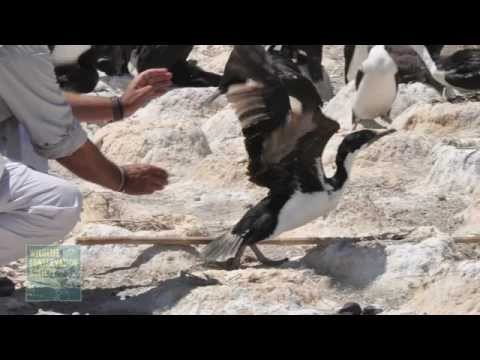 7 tags
2 tags
ZOOLYMPICS: Athletics - Marathon
BRONZE Human (Homo sapiens) When it comes to long distance, us humans (well… the very best of us) can give most other terrestrial species a run for their money. Patrick Makau Musyoki of Kenya set the world record for the marathon in Berlin last year with an impressive average speed of 13.6mph over the 26.2-mile race. SILVER Arabian horse This beautiful horse was bred for speed and endurance and...
4 tags
5 tags
ZOOLYMPICS: Swimming - 100m Freestyle
BRONZE Marlin (Istiophoridae) The beautiful fish of the marlin family can swim at speeds up to 50mph (80km/h). The largest species, the Atlantic blue marlin (Makaira nigricans), can reach up to a massive 20ft in length and 1800lb. SILVER Wahoo (Acanthocybium solandri) Sneaking into silver position is the tropical wahoo fish at up to 8ft long and 180lb. Whilst lacking the spear-like snout of its...
3 tags
thisboyistreacherous asked: Hi! I just found your blog and followed immediately. I'm an aspiring zoologist! I'm about to become a senior in high school, but idk zoology is just so awesome. whenever i find out something new about animals or see a really cool pic, I'm always like "WHAT THE HELL why aren't people as cool as animals." what do you suggest i do/take as far as bio/zoo/sci courses in...
5 tags
ZOOLYMPICS: High Jump
BRONZE Klipspringer (Oreotragus oreotragus) This small African antelope can jump 10 times its own body height. The species are found in steep rocky regions and navigate this difficult terrain by balancing on the tips of their hooves, each less than 2cm in diameter! SILVER Froghopper (Cercopoidea) These insects can jump up to 70 times their own body height as they move from plant to plant. This...
9 tags
8 tags
7 tags
Watch
skeptv: Joy Reidenberg: Weird whales In her talk, "Why Whales are Weird," energetic, articulate anatomist Joy Reidenberg presented an amazing array of fact about the beloved mammal (Whales evolved from deer-like creatures! Their spinal movement is more like galloping in the water! They don't actually spout water! They have mustaches!). She took us through the story of evolution using whales as...
8 tags
9 tags
7 tags
7 tags
Watch
The discovery of the dens of two snow leopard (Panthera uncia) mothers with young cubs in Mongolia's Tost Mountains by conservation organisations Panthera and the Snow Leopard Trust will help to provide much-needed insights into the early life of this elusive endangered species. Read the full story here!
7 tags
Anyone who thinks insects are ugly, creepy or uninteresting needs to visit Collin Hutton's photostream. If it doesn't change your mind at all, I don't know what will!
7 tags
7 tags
8 tags
11 tags
8 tags
What is your favourite animal and what is it about...
iloveeucalyptus: Land animal - koalas Aside from the adorable factor, and I mean…come on Their evolution is amazing. It's one of those species that truly filled a niche that nothing else occupied (eucalyptus eater). Also, fun fact, they have two, fully functional versions of their respective reproductive organs. No one knows why, but it's still really cool (they aren't the only animals with...
10 tags